June 21st marks World Music Day and what better way to celebrate than in the Birmingham suburb right here in Kings Heath, known for its rich musical history.
Kings Heath has been a go-to for the Birmingham music scene since the 1960s. With the likes of The Rolling Stones, The Beatles and Dusty Springfield playing the famous Ritz Ballroom back in the day – which has sadly burnt down, only to be replaced with venues that have continued hosting local and international talent.
But it's not all about the historical influences, the likes of The Hare and Hounds and the Kingsway are still proving to be some of the best venues Kings Heath has to offer. 
It's no secret this area is rich with independent companies, with musical influence around every corner. But where do you start when celebrating World Music Day? We've got your back, with most of these venues located on the same street, you can make a day of it, exploring the town and its musical influences. 
A good place to start is The Station – 7 High St, King's Heath
Nicely situated right at the start of the high street, it's a no-brainer that this would have to be your first stop. The Station is a great venue, offering Muso Monday every week. They not only pride themselves on great entertainment from live music, but they also have a strong focus on food. Serving throughout the day, from breakfast to lunch, to dinner. 
Next on the map we have The Kingsway – 73 High St, King's Heath
Maybe you're looking for something different, something with a little more character? The Kingsway is a great place to celebrate all things music. Located just behind The Kingsway Cinema, with its quirky 1920s style frontage, this outdoor venue is a market come beer garden style, you can celebrate here Friday through to Sunday!
A place that lives and breathes for the community, this is a venue where you will discover underground, local talent; hosting different DJs throughout the weekend – meaning there should be one to catch the weekend before or after the day itself. 
We can't forget The Hare and Hounds – 106 High St, King's Heath
One of King Heath's most respected venues is The Hare and Hounds. Here is where UB40 played their first ever gig in 1979! You would be silly to pass this venue by. The Hare and Hounds has two downstairs bars and two venues upstairs, where they host an array of gigs, showcasing some of the best local talent. 
Any gig you attend at this venue, whether it be a alt-rock, or an acoustic set, it will be a very intimate set due to the nature of the venue. It really encompasses everything you love about your local pub, but hosts some of the most talented and varied artists around. 
You have to stop by The Juke – 16 York Rd, King's Heath
This place got its name because it houses its own rare, retro jukebox which you are very welcome to use (meaning you can play the tunes you want) – maybe pop down and take yourself back to your youth, or if you're a lover for all things vintage, then this will be the place for you. 
Again this venue is situated on York Road, a place that is buzzing with all things independent and filled with a great sense of community. Providing their own craft beer and delicious food, this is another stop to add to the list. 
A favourite with locals… The Kitchen Garden Cafe! – 17 York Rd, Kings Heath
Kitchen Garden are a go-to for all things garden and plants, however, they're also a favourite amongst locals for their food and musical offerings! Hosting regular artists, you're certain to find something you'll enjoy here!
End your night at Fletchers – 7 York Rd, Kings Heath
This popular venue offers space for everyone, a place to have a bite to eat with the family during the day, and somewhere to dance the night away with a drink in hand. Fletchers is a popular venue, where they host regular music events, covering an array of genres so there's something for everyone.
Fletchers is a quaint venue, based on York Street, the hub of independence. 
Prefer to listen in the comfort of your own home? The Polar Bear Records have ALL you need!
Situated in York Rd, The Polar Bear shop deals in; Jazz, Avant Rock, Reggae and Dub, Afro Beat, Prog, Metal, Indie, Industrial/Noise, Difficult, World, Classic Rock, collectables both CD and Vinyl, and specialises in great Record Labels such as; ECM, Rune Grammofon, Southern Lord, Kranky and Durtro.
So here to shop and chat about all things records!
One for the diary is the Pairc Festival 2022 – August Bank Holiday
This August bank holiday we will be hosting the new  Pairc festival 2022, right here in Kings Heath – this will be the biggest celebration of Irish music and culture in the West Midlands.
With some of Ireland and Birmingham's biggest names headlining including, Imelda May, Finbar Furey and Nathan Carter all headlining. Being held in the outdoor venue of the former Stadium Club, now the New Irish Centre in Kings Heath. 
There will be street food available across the three days, as well as the Irish Dance School and an array of market stalls celebrating local, traditional Irish produce – as well as an outdoor bar and beer tents, it wouldn't be an Irish event if there weren't pints involved!
And not forgetting the Birmingham Fake Festival which is held in Kings Heath Park!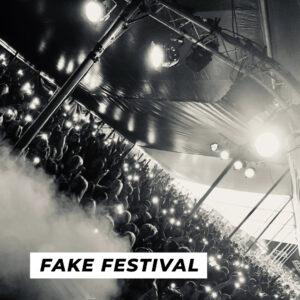 The Fake Festivals happen around the UK every year and Kings Heath is one of the locations included!
After a hiatus due to the global pandemic, Fake Festival took place back in May bringing with it a host of fantastic tribute acts, this is a great family-friendly event!
In 2022, the Kings Heath line-up included Vicky Jackson as P!nk, Oasish as Oasis, Really Hot Chilli Peppers as Red Hot Chilli Peppers, Kazabian as Kasabian, Space Cowboy as Jamiroquai, and Green Date as Green Day!
It's safe to say that you will not be stuck for things to do when celebrating World Music Day this year, being based in this beautifully varied suburb is a huge bonus, as it boasts such a varied and unique array of venues and businesses to explore.