Following a number of amazing submissions, the Capture Kings Heath Growing Up Green edition has found its winners!
This year, Capture Kings Heath partnered with Growing Up Green, encouraging entrants to celebrate their favourite green spaces, sustainable shops or anywhere in the local area that does its bit to make a difference to the environment.
The partnership allowed Capture Kings Heath to introduce a third category to our established public vote and jury of expert judges, the Growing Up Green Under-18s category. After a public voting period and long deliberation by the Enjoy Kings Heath and Growing Up Green juries, we found our winners.
Public Vote Winner
Our Public Vote winner is Katie, who's photo of Autumn in Highbury Park received the most votes from our Facebook and Instagram followers.
See all the entrants for Capture Kings Heath 2022 here.
Enjoy Kings Heath Winner
The winner chosen by the Enjoy Kings Heath jury is Sally, who chose to photograph Kings Court, home to many independent businesses.
Growing Up Green Winner
The Growing Up Green Under-18 winner is Thomas, age 12, who took his winning photo of the sunset in Kings Heath from his house.
The New Photo Company
When our Capture Kings Heath competition was announced, Supreet, the operator of The New Photo Company got in contact to offer the expertise of his team and print the winning photos for free at his business – found on the Kings Heath High Street.
The New Photo Company is owned and operated by the same family as Photoserv, the Kodak Express mini lab that was formerly found on Institute Road. Despite being hidden away on a side street, Photoserv made its name and grew a loyal customer base due to its high quality service.
Now, the New Photo Company continues the Photoserv legacy, offering expert service that goes beyond the average print shop. The family run business dedicates their time to enhancing your photos before they're printed and recently successfully restored negatives to picture perfect quality.
They have also introduced new services such as Giclee printing (reproductions of original artwork), designed a brand new, state-of-the-art photo studio and workshop and have crafted a beautiful shop space that offers a range of frames, gifts and trinkets.
So if you're a photographer – expert or amateur – or looking to have your photos copied, restored or printed with care and quality, visit the New Photo Company on the High Street now.
We visited the New Photo Company due to their generous offer to print the Capture Kings Winning Photos, and brought our winners and Kings Heath BID Board Member Emma along with us so they could receive their winning prints and cash prize in-person.
Having received their prints, our winners also decided to frame their photos and The New Photo Company was happy to help find them each the perfect frame.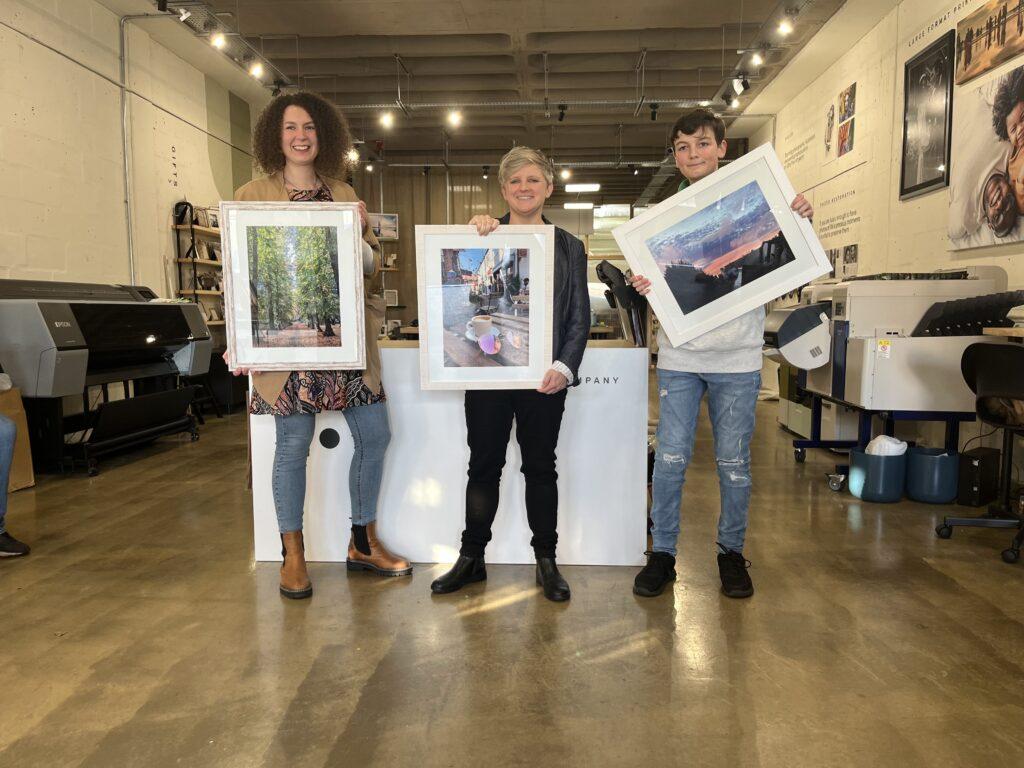 Thank you again to everyone who entered Capture Kings Heath 2022 and congratulations to our Capture Kings Heath winners!